Please Be Aware:
This Programme contains some very distressing descriptions of the systematic murder of Jewish People in the death camps!

Click on Link Below to Listen:
DUE TO THE LENGTH OF PART 2 A – PART 2 B IS A SEPARATE PODCAST THAT  FOLLOWS THIS MONTH
In 2008 a friend Dave Traher and I visited Cracow:
We went there and came back, unlike so many people of Jewish descent
Day One: Visit to the Jewish Old Town in Cracow
Lunch at the Ariel Restaurant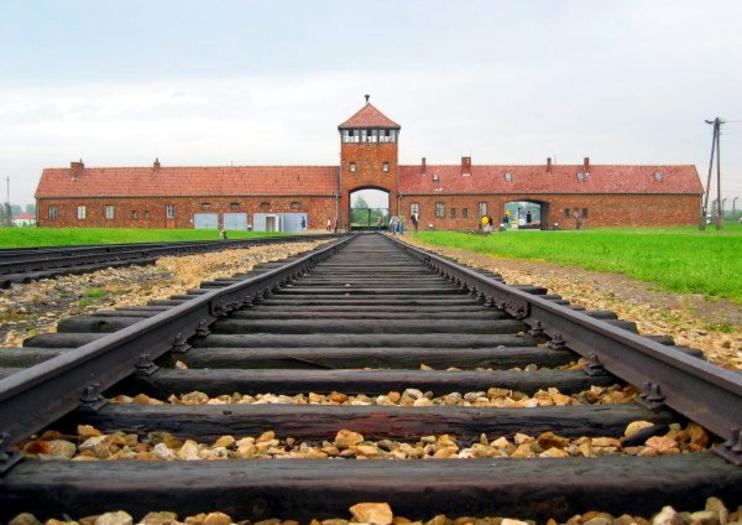 The Auschwitz-Birkenau Memorial and Museum is the resting place for some 1.5 million people, as the site once served as a concentration camp and extermination site of the European Jewish community during World War II. Today, Auschwitz-Birkenau is an important historical area, allowing visitors to reflect on the monumental horrors that occurred during the genocide.
The Basics 
Auschwitz-Birkenau tours take visitors through some of the 13 surviving prison blocks that now feature museum exhibitions, many dedicated to victims and displaying documentary photographs and historical artifacts. In addition the main camp, a much larger camp called Birkenau (or Auschwitz II) sits about 1.25 miles (2 kilometers) to the west. This site has been left almost exactly as it was when the Nazis abandoned it at the end of the war, complete with gas chamber ruins, and is also considered a part of the UNESCO-listed Auschwitz-Birkenau Memorial and Museum. An official visitor's center can be found at the entrance to Auschwitz I.
The two sites are often visited together on group or private tours from Krakow Old Town, available in a number of languages and generally including transport between the memorial areas, plus hotel pickup and drop-off or airport transfers. It's recommended that travelers allot about 90 minutes for each of the sites. A visit is also sometimes combined with a trip to the nearby Wieliczka Salt Mine.
How to Get There
Auschwitz-Birkenau is in Oswiecim, about 40 miles (65 kilometers) west of Krakow, from where most tours depart. A few tours are offered from Warsaw 196 miles (315 kilometers) away, although transport takes four hours. Both memorial sites have paid parking lots, and shuttles run between the two. Zakopane is located 80 miles (130 kilometers) south.
*